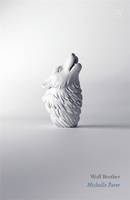 "When I was ten years old, I wanted to live like the Stone Age people, and I desperately wanted a wolf. I didn't get one; but decades later, I wrote Wolf Brother. I'm honoured that Orion have chosen it as one of 20 books to celebrate their 20th Birthday. And what a gorgeous new edition this is, with that beautiful porcelain wolf raising his muzzle in mid-howl!"
– Michelle Paver, February 2012
Here's your chance to win a copy of this very special edition of Wolf Brother — simply join The Clan and take the quiz, as all Clanners who have answered all the questions correctly will be entered into a prize draw. Winners will be randomly selected, so as long as you've entered before the end of March, you're in with a chance of winning!
Competition Terms and conditions
The competition closes at 2359 hours GMT on March 31 2012.
Everyone who answers all the questions — correctly or otherwise — will be awarded 5 Nanuaks (The Clan's virtual currency).
Only one entry per Clanner will be considered for Nanuaks and the prize draw.
There are no cash alternatives to this prize.
Only entries with all the correct answers will be entered into the prize draw.
Five winners will be randomly picked in the prize draw.
Each winner will receive a copy of Wolf Brother (Orion 20th Anniversary Edition), which includes a bookplate signed by Michelle Paver.
Good luck!
Full details and a link to the quiz.
More information about Orion's 20th Anniversary editions.