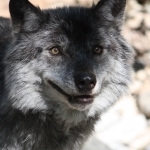 You've already seen our December Art Competition winner — and now it's January, which means it's time for our Writing Competition!
(We alternate our Art and Writing Competitions every month.)
This month, use your imaginations and write up to 1000 words on Eostra's life, thoughts, beliefs, feelings. Make sure you've joined The Clan, say 'Hello!' in our Greetings board, and then head on over to the Art/Writing Competitions board to submit your entry.
The deadline for entries is midnight (GMT) on 26th January!