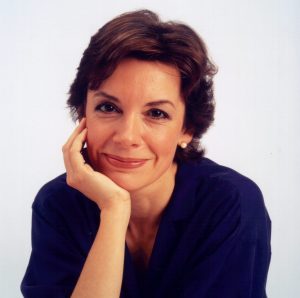 Hello Clanners —
I'm delighted to welcome you to the new-look Clan!
As you know, I don't have internet access — but I've been watching the new site take shape over the past few weeks as and when my travels have brought me into contact with computers. I do hope that you like it as much as I do — and my main reason for liking it is that it still does superbly what it always did, namely to help my readers talk to each other and share their enthusiasm for my books.
It occurs to me that to some of you, any changes to The Clan come as a shock, and I do understand that. It may help to bare in mind what Fin-Kedinn said: "Everything changes, all the time… The thing to remember is that not every change is bad."
The Clan has had a number of homes over the years, each one bigger and better than the previous one. And of course, each transition has had its early teething troubles, which soon get sorted out. So if something appears to be missing, or isn't working yet, do let Admin and Andrea know via the Beta Testing and Bug Reports forum.
Speaking of the people behind the scenes — I'd like to publically pay tribute to the Clan Guardians, some of whom have been with us since the year dot. They work hard to ensure that this is a safe and happy place for all Clanners, and it simply wouldn't be The Clan without them. I'd like to thank you for all your energy, enthusiasm and dedication, especially for your feedback over the past few weeks. You are stars!
You will see a host of new features coming online in the new Clan soon. I won't steal anybody's thunder by pre-empting them, but let me just draw your attention to the wonderful new Wiki that's now up and running. The old wiki contained some valuable information, but the new one is better. Wikis are, of course, open for all Clanners to contribute to — the more you put in to it, the better it will be and the more we'll all benefit from it. So please do take part and add whatever you can. As it gets bigger, it will become the definitive point of reference for all kinds of information about CoAD — apart from, of course, the books themselves!
In fact, I think I'd better stop now, before I'm tempted to spend even more time here. So for me, it's back to writing GODS & WARRIORS and for all of you I really hope you enjoy your new home!
Michelle