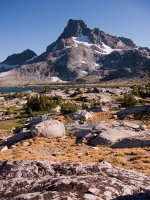 Gather round, brave Clanners, to try your hand at survival in one of the most desperate and dangerous situations you can think of. Washed up on a beach alone, starving, with nothing but rags to your name, you face a struggle that will challenge you and force you to keep all your wits about you as you contend with starvation, the elements, and even the wild beasts of a forest simply to stay alive. You're not alone, though – you'll be able to compare notes with your fellow Clanners in the GODS AND WARRIORS forum and see who is doomed to death, who is struggling for survival and who is a born Survivor!
PLEASE NOTE! The Survival Challenge uses a different format to the vBulletin forums we use here on The Clan. You will need to re-register when it asks you to login; you can use the same username and email you've used for The Clan forums (in fact it's easier if you do).
If you think you have what it takes to be a Survivor – take on the first part of the Survival Challenge and do your best to stay alive!