The GODS AND WARRIORS Wisdom Contest!
Welcome, Clanners old and new, to the inaugural Gods and Warriors Wisdom Contest!
In this competition we celebrate the release of Michelle Paver's first book in the new series with a week-long event testing Clanners in their knowledge of Hylas, his world, and his journey in the first four chapters of Gods and Warriors.
How does the competition work? It's very simple – follow the registration instructions below and take the quiz! You can only enter once so make sure the first four chapters of Gods and Warriors are fresh in your mind; each question has only one correct answer and the winners of the Wisdom Contest will be decided by the number of questions they answer accurately!
And the prizes! The top ten scorers will win a copy of Gods and Warriors signed by Michelle Paver herself! The competition will close on the 3rd Sept at midnight UK time, and then we will select the top ten scorers and contact them via the emails they provided upon registration for the competition to inform them of their winnings.
Anyone can take this quiz – and win our wonderful prizes – whether or not you're a member of The Clan (but we hope you'll join!).  Before you can take the quiz, you'll have to register – it only takes a few seconds.  Once you've clicked on the "Register" link  below, we'll send you your password and you can LOG IN immediately, and take the quiz! (Note: this registration procedure is separate to the Clan forums themselves, and the email sending you your password is automated)
Oh yes – to join The Clan itself only takes a few moments – why not do it now?  We look forward to meeting you!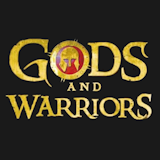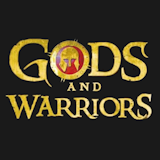 The inaugural GODS AND WARRIORS competition - take part and test your wisdom in a series of questions drawn from the first four chapters of GODS AND WARRIORS! Will you be amongst the wisest members of The Clan?